Racing For a Cause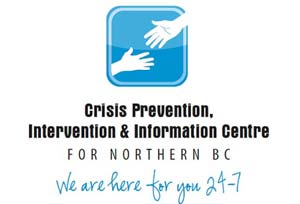 Here at Shattered Dreams Racing, we made a decision, in 2017 to start racing for a cause. We had a cause in mind that really impacted our family very heavily. We decided that we would race for the CRISIS CENTRE FOR NORTHERN BC. This cause can definitely use more exposure throughout Northern BC. It is a program that serves all of Northern BC but is locally right here in Prince George. They are available to help 24 hours a day, 7 days a week. We want to use our vehicles to help raise awareness and bring more attention to this cause. It is very near to my heart. I deal with depression on a daily basis and in March 2012 my wife prevented me from taking my own life. I have since lost an uncle and a cousin to suicide in 2015 and 2016, making this a very personal cause that I am very passionate about.
Vehicles and Drivers
Our 1980 Trans Am has been with us the longest, starting our journey with it in 2016. We have done an LS swap in it with a 6.0L out of an 03 Chevy van. This has brought lots of curious spectators around the vehicle. Last year we moved up a class into the NO BOX CLASS for 2 reasons, first was to put some time between this car and the JR DRAGSTER CLASS with the addition of that car. The second was to move up with more skilled racers to improve my own skills. In doing so I managed to collect 3 semi-final trophies, a 2nd place trophy and a 1st place trophy. These feats earned me the NO BOX CHAMPION title placing 1st in points for 2018. Our middle daughter, Kali, saw JR DRAGSTERS for the first time in 2016 and instantly fell in love with the fact that she could race. She worked hard for the next 2 years, in which she collected pop bottles and donations to purchase her own JR DRAGSTER. in 2018 she did some licensing passes and earned her IHRA racing license for that class. Soon after she was making 1/8 mile passes of 8.99 seconds at 70 MPH. We did a lot of learning last year and Kali managed to earn a 1st place trophy at one event and placed 6th in points for the season. she is hoping to improve on that in 2019.
Online Exposure
Shattered Dreams Racing is building an online presence as well. We are using social media to bring more exposure to our cause and sponsors we are followed on Facebook, Instagram and YouTube, where we get thousands of views between the 3 venues every month. As well as your logo attached and linked to your website through this website at the bottom of our home page.
Why Get Involved
EXCELLENT COMPANY EXPOSURE WITH OUR CARS AND OUR CAUSE
ABILITY TO GET INVOLVED IN THE COMMUNITY THAT IS RESPONSIBLE AND UNIQUE
THERE IS NO FAN MORE LOYAL THAN RACING FANS
EXPOSURE AT EVENTS THAT WE ATTEND - FATHERS DAY SHOW 'N' SHINE, CRUISING THE DUB AT THE WESTGATE A&W, FRIDAY NIGHT DRAGS AT NITRO, DRAG RACING WEEKENDS AT NITRO AND ANY OTHER EVENTS SETUP BY PLATINUM SPONSORS AS WELL AS THE CRISIS CENTRE FOR NORTHERN BC
ONLINE RECOGNITION WITH OUR FACEBOOK, YOUTUBE AND INSTAGRAM ACCOUNTS AS WELL AS OUR WEBSITE WHICH IS 24/7 /365 ADVERTISING
RADIO ADVERTISING ON 94.3 THE GOAT RADIO STATION DURING RACING SEASON
DECALS AND/OR BANNERS TO BE SUPPLIED BY SPONSOR. ALL PACKAGES NEGOTIABLE. ALL DECAL SIZES APPROXIMATE FIRST CONSIDERATION GIVEN TO VEHICLE ESTHETICS.